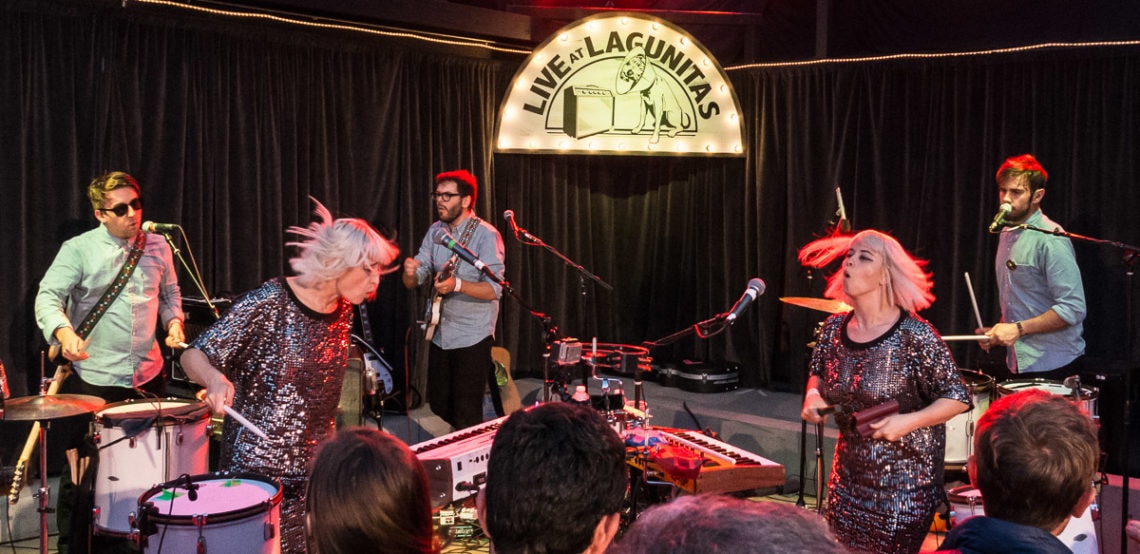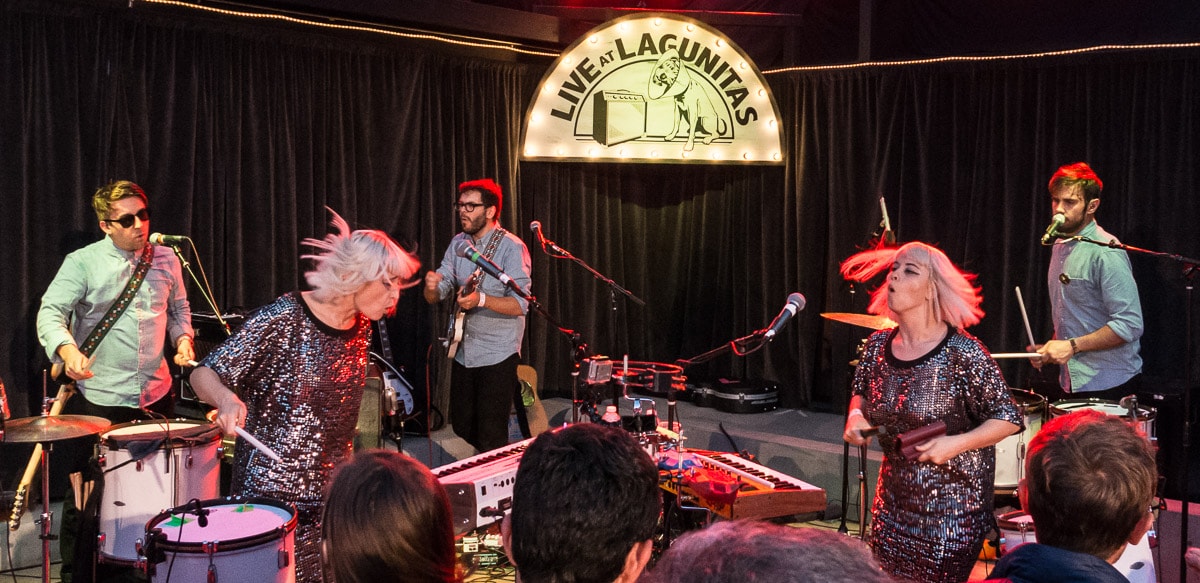 Petaluma, CA – August 11, 2014
This was billed as the "Special Super Secret Live at Lagunitas Show".  When tickets first became available, no one was told who the main act would be, just a comment saying "You'll have to trust us on this one".
It was well worth the trust – we got Lucius! This was the first time I've seen them live and it was a blast. Somehow, there were plenty of hardcore fans at the show, which always makes for a good time. The band came out into the center of the audience for a stripped down encore. Was a super special night to be sure.