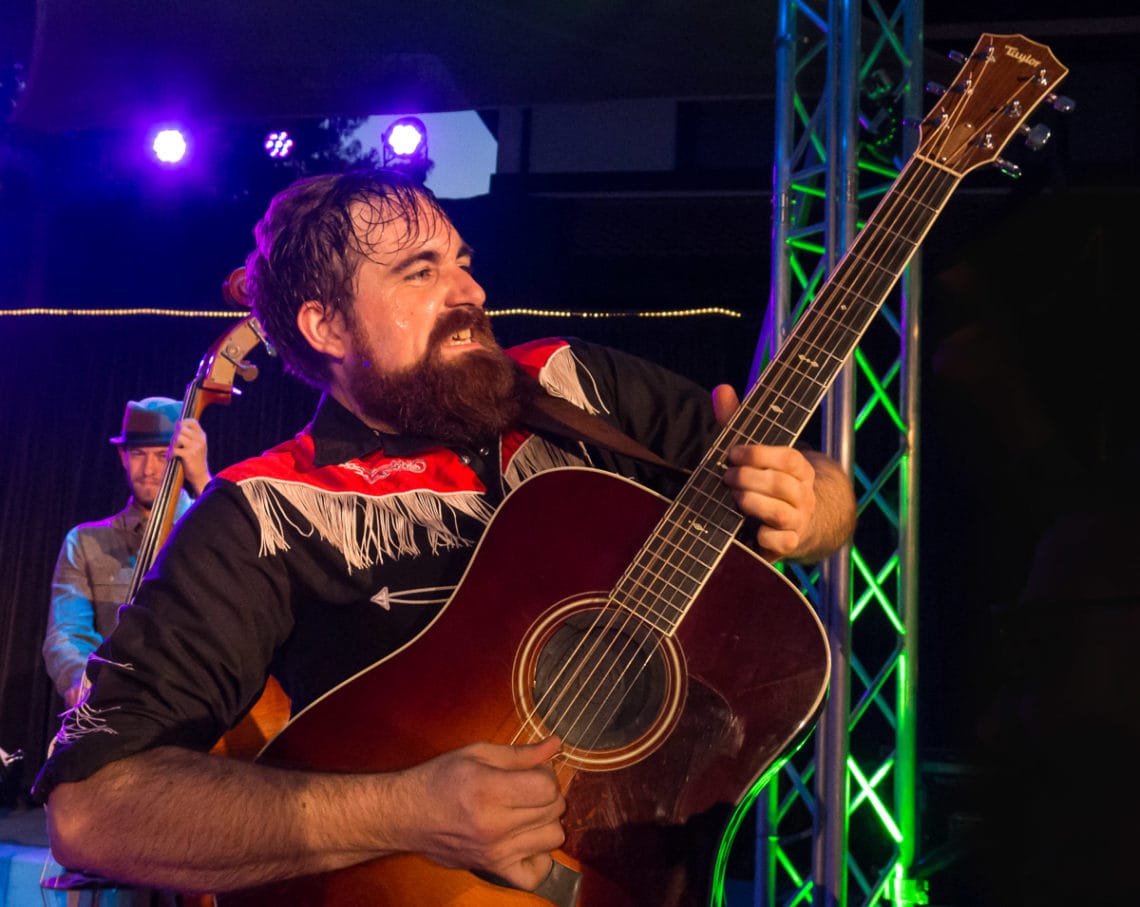 Petaluma, CA – July 8, 2014
Here's some photos from the July 8 featured artist at the LaguMiniAmphitheaterette, The David Mayfield Parade. As you can tell from the photos, David Mayfield is quite an entertainer!
He put on a very entertaining show that night. On top off all his wild antics, he plays a mean guitar, and the band was rock solid. I'd not seen him before and I thoroughly enjoyed the evening. I'm not sure how I'd categorize them other than original and fun! The band included Jen Starsinic on fiddle and vocals and Jason Edwards on Drums. If anyone reading this knows the name of the bass player, please drop me a note.