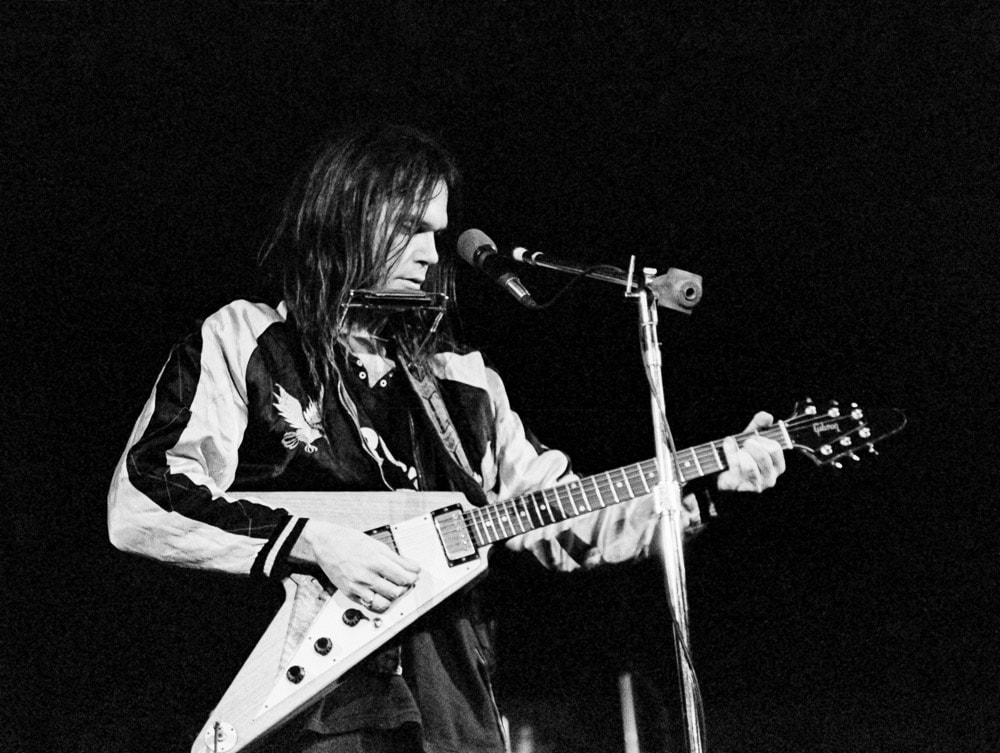 Neil Young, Linda Ronstadt, Graham Nash – March 29, 1973
I finally picked up a nice film scanner on Craigslist. I've got some fun stuff on film from my youth. These are from a Neil Young Concert at The San Diego Sports Arena in 1973. Linda Ronstadt opened. Graham Nash showed up for a few songs with Neil. I don't have any notes, but working from memory, I was shooting a Pentax Spotmatic with a 50mm, f1.4, lens. The film is Kodak Tri-X. I'm pretty sure I push processed to ASA 1600. The negatives are quite thin, but a great tribute to the archival qualities of film! Makes me think seriously about the ability to reproduce prints from the digital images I shoot today in the year 2053!!! And how about Neil and Graham? I'll be seeing them in October at The Bridge School Benefit Concert in Mtn View – Keep on rock'n in the free world!
The scanner is a Nikon LS-4000 by the way – Hope to post some other old film scans in the near future.